Hi all,
I am using SNMP4J V3.6.3 with openJdk 11.0.11 and I found something strange when i add a multi thread layer. With a single SNMP over TCP connection, I get no errors when I inspect each packet with wireshark. But when I start multi threading the connection (e.g. 5 thread sending a message), I sometimes found a strange TCP message with several SNMP body: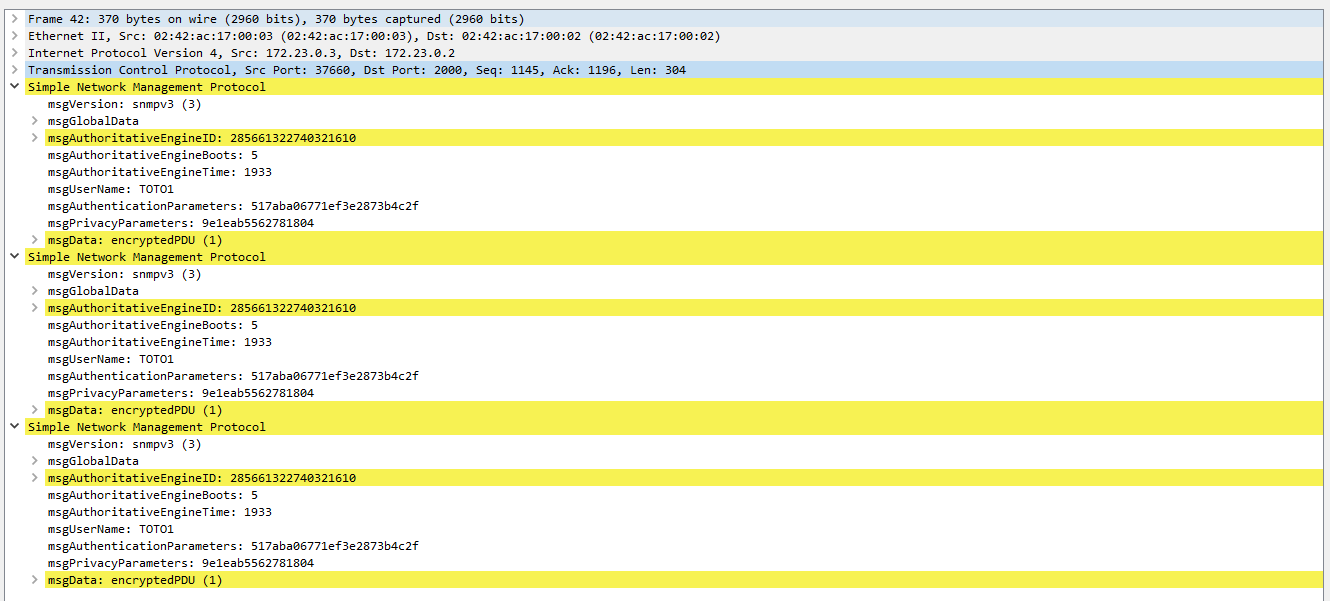 At first I suspected my application but when I place a critical section directly around the SNMP4J send method (protype of the method => ResponseEvent Snmp::send(PDU pdu,Target target) ), the problem no longer occurs at all.
Do i have to do something special to avoid this error ?
Regards,