Hi
We are having SNMP over TLS communication with SNMP client for request and response (where as SNMP traps are v3).
The implementation is multi-threaded dispatcher as below with 3 as snmp4j thread pool for multi threaded dispatcher and our application code having 3 has pool size to send requests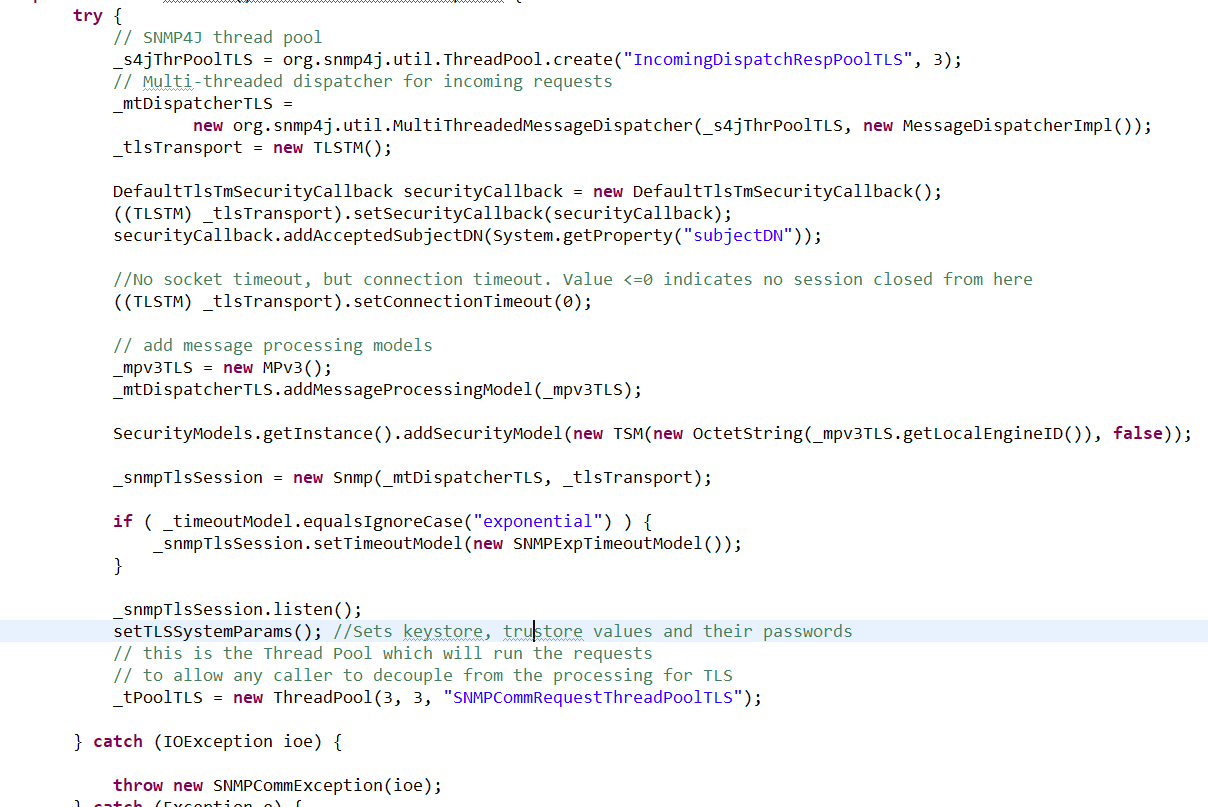 The issue is unable to receive response at the SNMP manager application code although sent form SNMP client. This is sporadic for simple get operation and commonly seen for table get operations.
I also noticed SNMP_MP_UNKNOWN_MSGID (= -1409) in the logs
INFO: Message from 135.249.189.239/10161 not dispatched, reason: statusInfo=noError, status=-1409
Although I do see MPv3.prepareOutgoingMessage() had entered this in cache.
Java version: 1.8
SNMP4j version: 2.8.7
SnmpConfigurator.P_TLS_VERSION value set to TLSv1.2
Note: Same requests in SNMPv3 doesn't have any issue.
Any help around this area is greatly appreciated.
Also is there a way to decrypt these packets in tools like wireshark, I tried using SSLKEYLOGFILE from Decrypt SSL with Wireshark - HTTPS Decryption: Step-by-Step Guide, but it decrypted only HTTP over TLS packets and not SNMP over TLS application data. Any way of decrypting this data using keystore/ trustore or keys used in them etc?
Thanks in advance for the support.
Regards,
Anjali